The most attractive furnished flats in Frankfurt
Temporary living - furnished flats in prime locations

Studios and large apartments
A wide range of apartments, flexibly rentable for a few months or for longer periods.

Extensive service
An effective support in the apartment search and the rental of rental objects by a large team of experienced employees.

Visites online or personal
Preselection of apartment offers with numerous up to date photos, lots of useful additional information and information about the residential area.

Best locations
Furnished apartments in convenient and desirable locations with good furniture and complete equipment.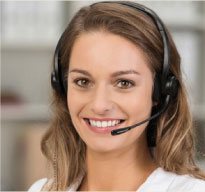 See our team
City-Residence GmbH
Hansaallee 154
D-60320 Frankfurt
Tel. +49 (0)69/299 05 -0
Opinions of our customers
Lastly, we are also deeply thankful to City Residence for all clear communication and availability - We will be happy to share our great experience and recommend it to friends and relatives.
Hugo G.
20.09.2023
We are also deeply thankful to City Residence for all clear communication and availability.
Daniela F.
18.09.2023
more opinions
Customer Reviews (367)
Furnished temporary accommodation: questions and answers
Who is a temporary furnished apartment suited for?
An temporary apartment is gladly rented by company employees who come to Frankfurt for a certain project, for example in the consulting or IT section. Many of our tenants are highly qualified professionals working for international companies and institutions who want to rent an apartment at relatively short notice and fitting perfectly for their needs. In addition, there are trainees or new Frankfurters in probationary periods, who often need an apartment beyond the hotel standard for 6-12 months.
For which periods can apartments be rented at City-Residence?
The apartments can usually be rented flexibly from a minimum rental period of three to six months. Rental periods between 6 and 36 months are the general rule. The tenant terminates the tenancy, unless otherwise agreed, with a termination period of one month to the end of the month.
Where are the apartments located?
Most of the apartments are located in the popular central districts of Frankfurt such as Nordend, Westend, Europaviertel or Sachsenhausen, some also close to the workplaces around Frankfurt's city centre. The location in evolved, urban residential areas allows tenants to quickly adapt to the new environment.
How are the apartments equipped?
All the apartments we provide are fully equipped with bed linen, towels and kitchen utilities. The furniture is usually good to very good condition, but at least on a medium level.
Is renting a temporary home complicated?
If you have found a suitable apartment with us which you would like to rent it usually only takes a few days until a contract is drafted. To accomplish this all necessary data is compiled and details for the rental agreement are clarified to then conclude a fixed rental contract. After that, our agency will organize the time and modalities of handing over the apartment.
What differentiates apartments from apartments in hotels or boarding houses?
Hotels and boarding houses can provide housing only in standardized form, often in homes with hundreds of rental units. On the other hand, "temporary living" offers classic living with specific privacy in good, central residential areas.
Why should you hire City-Residence to find a flat or a tenant?
City-Residence has 30 years of experience in the furnished housing market and is the leading agency in the Frankfurt area. We know the city, traffic and public transportation routes as well as all our apartments and can therefore offer our clients a qualified and individualized service. Our 15-person team is directly approachable and is on hand for our clients with help and advice.